Our Company, professional, friendly, efficient.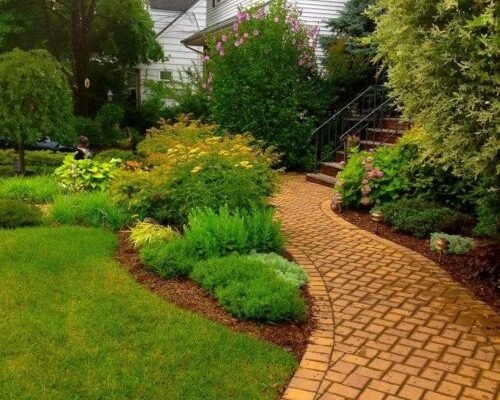 Angels Landscape & Suburban Sidewalks has been in business since 1996 with one simple principle in mind: Provide each customer with reliable and high quality service year-round. As a result, we have enjoyed a reputation as one of North Jersey's premier residential and commercial landscape companies. Twenty years ago we established our construction crew to provide a variety of services related to landscaping, including: stone walls, pavers, outdoor rooms, patios, driveways, pool decks, retaining walls, sidewalks, curbs, apron, and more. In addition, we have been serving our commercial and residential customers for 27 years at wintertime with snow plowing services.
We strive to build a long lasting relationship with our customers and we look forward to continuing our tradition of providing reliable service and ensuring that our clients receive the results they need, desire and deserve.
We work closely with owners and property managers to ensure limited disruption to visitors and the flow of traffic while work performed. Our team of self motivated individuals help convey our goals as a company that help to build strong relationships with our customers.